Even though you may feel that your intentions are good, nagging and criticism create tension int the home. Your mate may become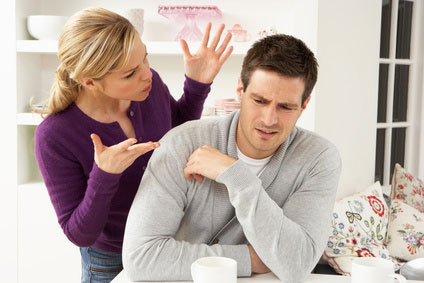 depressed or defensive. She may sulk or pout or even blow up over your suggestions. He may begin to punish you in a dozen insidious ways — to get back at you for not accepting him the way he is. Often communication is cut off. A husband may become openly hostile, bitter, and angry. A wife may become cool, distant, and withdrawn into periods of silence. There may be little sharing. Husband and wife may live under the same roof, yet seldom speak about anything meaningful. In more advanced stages either spouse may seek acceptance outside the home.
Children also suffer from the tension in the home. They may not hear or understand the words, but the atmosphere, the silence, the hurt, the looks, clue the children in that  all is not well.. With their security so threatened, they begin to worry.